The optimized combination of compounds that stimulate collagen production and hydration from the inside, contributing to the maintenance of properties of the skin, as well as hair and nails.
20 vials (20-day supply)
1 vial per day
Preferably in the morning

Made in Spain
Collagen + Hyaluronic Acid
SELECT YOUR FAVORITE OPTION:
The optimized combination of compounds that stimulate collagen production and hydration from the inside, contributing to the maintenance of properties of the skin, as well as hair and nails.
20 vials (20-day supply)
1 vial per day
Preferably in the morning

Made in Spain
You might also like
Info
Ingredients
How to take it
Quality
FAQ
WHAT IS COLLAGEN + HYALURONIC ACID, AND WHY DO YOU NEED IT?
What is it?
Collagen is the most abundant protein in the human body due to its structural support role in biological structures, essentially skin, joints, and bones. Moreover, hyaluronic acid (HA), a polysaccharide acts as a cushion and lubricant in those connective tissues.

Where can I find them?
Collagen and HA are produced in the human body. In food, collagen is naturally found only in meat and fish that contain connective tissue. However, a variety of both animal and plant foods contain materials for collagen and HA production in our own bodies, like bone both, soy, and citrus fruits.

Why do I need it?
At about age 25, collagen production begins to drop and collagen fibers lose thickness and strength, leading to wrinkles and expression lines, bags under the eyes, fine hair, and cellulitis. As we age, HA production also falls, which has been related to skin aging.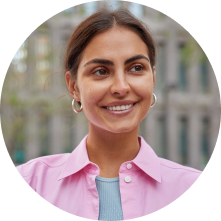 TO WHOM IS IT ADDRESSED?
Adults with the following characteristics:
Wanting improvement in skin health, reducing expression lines and wrinkles.
Exposed to pollutants, such as sunlight and tobacco.
Dry and aged skin.
BENEFITS OF COLLAGEN + HYALURONIC ACID
SKIN HEALTH
Collagen supplementation increases skin elasticity by 15% and dermal density by 25%, and reduces skin aging and wrinkles by 20%.
ANTI-AGING & ANTI-INFLAMMATORY
A daily consumption produces a proven anti-inflammatory effect on the articular cartilage and accelerates the recovery of injured joints.
OSTEOMUSCULAR & ARTICULAR
Beneficial for bone tissue, stimulation of bone forming cells, calcium absorption, anti-inflammatory and antioxidant capacities.

Source: Proksch, E. et al. (2014) "Oral supplementation of specific collagen peptides has beneficial effects on human skin physiology: a double-blind, placebo-controlled study," Skin pharmacology and physiology, 27(1).
Our formula with VERISOL® collagen acts from inside stimulating the fibroblasts of the dermis to produce collagen. These cells recognize bio-active collagen peptides, stimulate collagen metabolism, and prevent its degradation.

After 4 weeks of intake, the increase in skin elasticity is significant compared to baseline.
LEARN ABOUT THE BENEFITS OF COLLAGEN + HYALURONIC ACID OVER TIME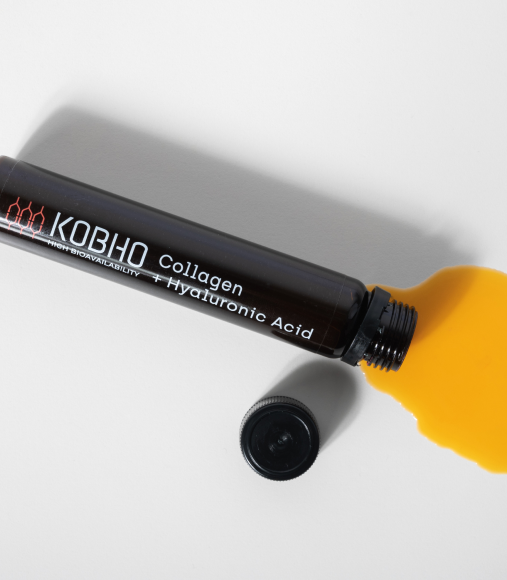 1 MONTH


It improves skin elasticity.

Our formula helps to recover the production of collagen, which provides elasticity to your skin. It also improves hydration and luminosity of your skin thanks to hyaluronic acid. All this will make a visible reduction of wrinkles and dryness.

4 MONTHS


It strengthens joints and bones

Collagen is a structural part of joints and bones, so our formula helps to increase their integrity and strength. As it is also part of hair and nails, you will notice that your hair becomes thicker again, and your nails reduces their roughness and fragility.

6 MONTHS


It increases dermal density.

Say goodbye to cellulite! Verisol® collagen has shown beneficial effects on the extracellular matrix, increasing dermal density, and reducing and preventing the appearance of cellulite.

1 YEAR


It ensures optimal maintenance

The combination of collagen and hyaluronic acid provides anti-aging effects that end up showing your best skin. Moreover, its anti-inflammatory effect helps maintenance of joint and bone health.
PURE AND CONVENIENT IN ONE VIAL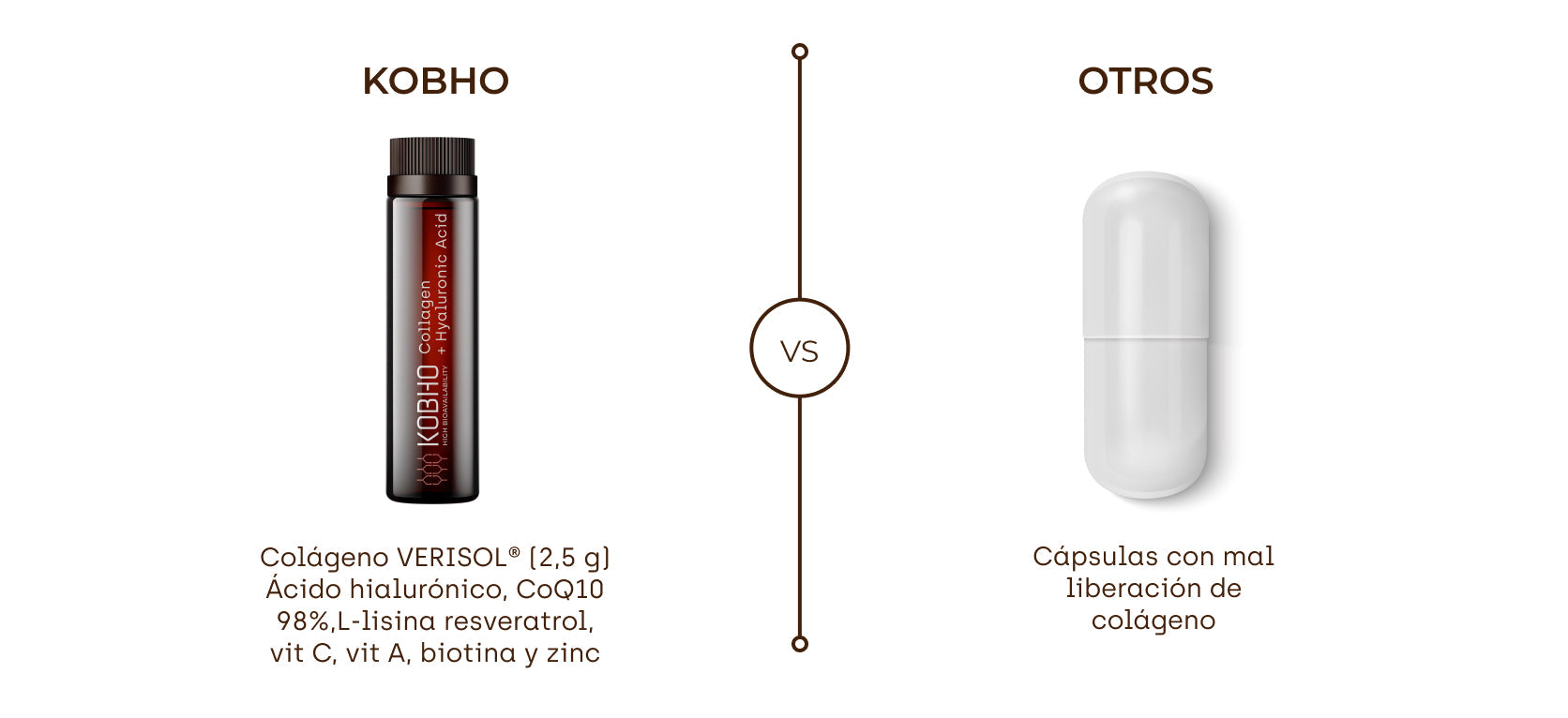 SCIENCE-BASED FORMULATIONS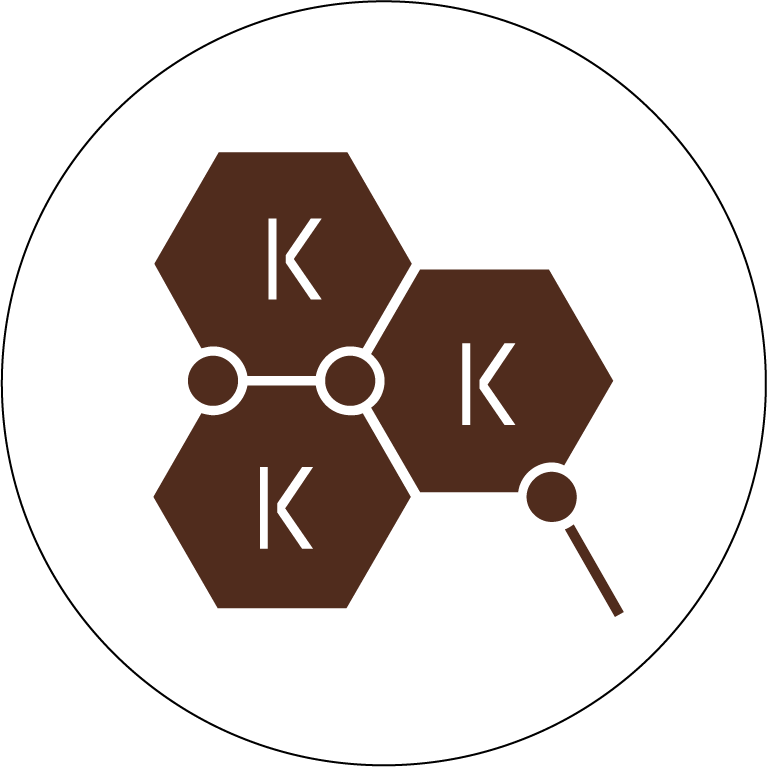 Maximum Bioavailability
Collagen can't be absorbed by your body in its whole form. Kobho's formula provides hydrolyzed collagen in liquid to facilitate its absorption achieving higher bioavailability.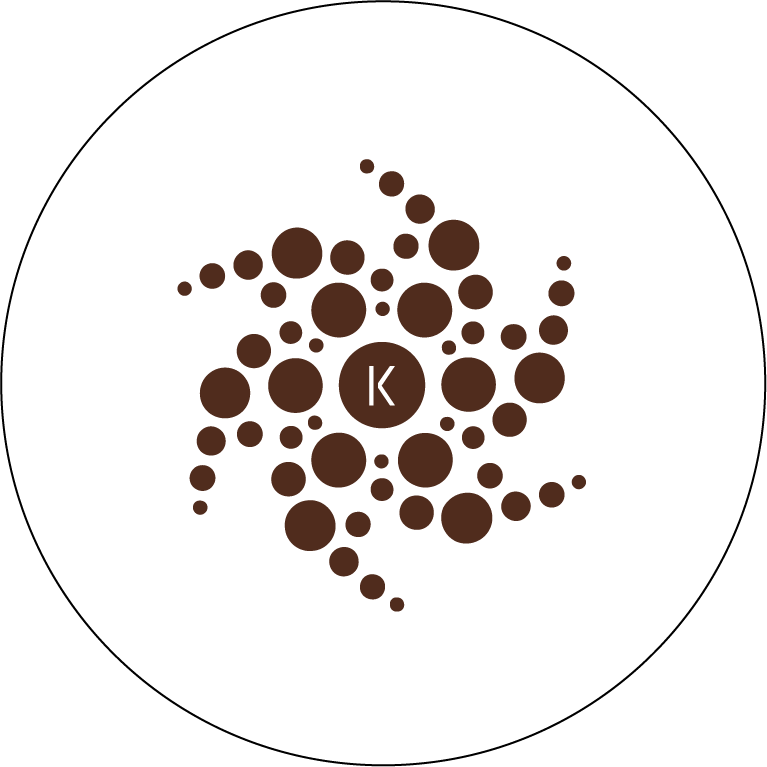 Synergistic Effect
In addition to collagen, our complete formula includes amino acids, vitamins, and minerals that boost collagen synthesis. It also includes hyaluronic acid and anti-oxidants that keep your skin healthy and hydrated.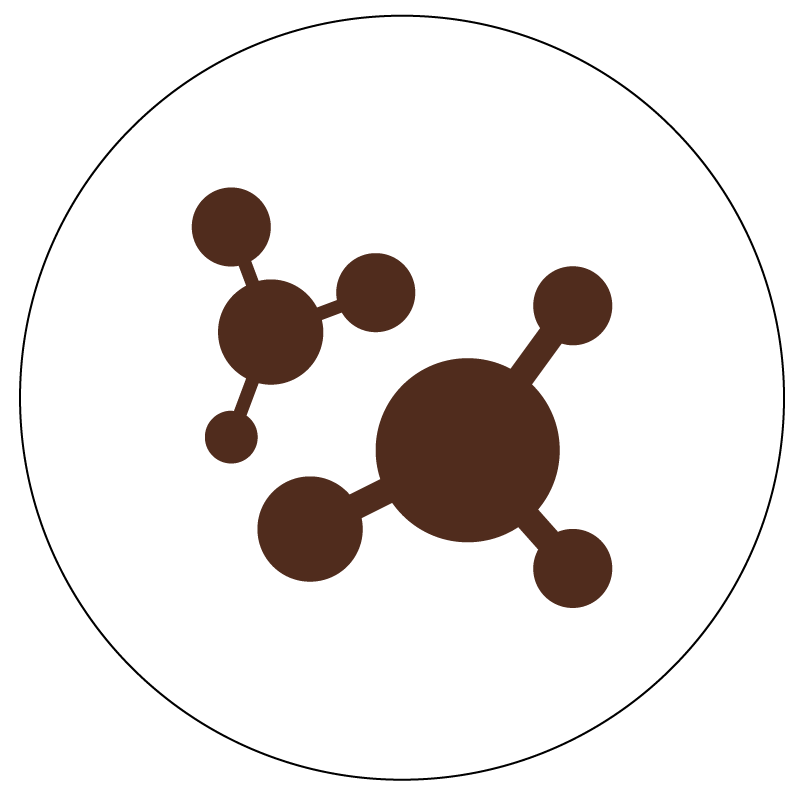 Best Pharmaceutical Form
Our formulation in vials is the most comfortable out there. You don't need to dissolve it in liquids or to take several pills at once.
INGREDIENTS
All Ingredients
Water, collagen, L-ascorbic acid (vitamin C), acidity regulator (citric acid), sodium hyaluronate (hyaluronic acid), L-lysine HCL, dried polygonum extract (Polygonum cuspidatum, root), beta-carotene (vitamin A) [modified starch, glucose syrup, beta-carotene (vitamin A), medium chain triglycerides, water, antioxidant [alpha-tocopherol], bulking agent (calcium phosphates]], berry flavoring, zine sulphate, preservatives (potassium sorbate and sodium benzoate), bulking agent [xanthan gum), sweetener (sucralose), coenzyme Q10, sodium selenite, D-Biotin (Biotin).
Verisol® Collagen
VERISOL® is a patented collagen peptid. Its bioactive collagen peptides have been shown to act directly on skin cells, preventing breakdown, and stimulating the formation of collagen, which is an essential structural protein in the maintenance of skin, hair, nails and joints.
Hyaluronic Acid
It is a mucopolysaccharide present found as a major component of connective, epithelial, and neural tissues. It is essential in the maintenance of hydration of the skin, which contains at least half of the hyaluronic acid present in the body. Aging and external factors, like tobacco, pollution and UV radiation drop the amount of hyaluronic acid, thereby skin becomes dry. Hyaluronic acid supplementation helps to increase its synthesis from fibroblasts and improves skin moisture, reducing dryness and itching.
Coenzyme Q10
It is an antioxidant that the human body produces naturally, but its production decreases as we age. It is found in many tissues and its function at the cardiac and muscular level is very important. It is essential for our cells to produce energy and together with astaxanthin they enhance the functions of mitochondria, so important for energy production. When combined with collagen, it enhances the benefits on cartilage and improves dermal density, reduces wrinkles and increases skin smoothness.
L-Lysine
It is an essential amino acid that participates in the formation and structure of collagen. It helps to combart the loss of elasticity and flexibility of the skin related to aging.
Vitamin C
It is a vitamin with important functions. On the one hand, it has anti-inflammatory benefits when combined with curcumin, since they act synergistically on the immune system and improve the endothelial function of blood vessels, which reduces cardiovascular risk. On the other hand, it complements and enhances the antioxidant activity and improves the function of other ingredients, such as alpha-lipoic acid or collagen.
Vitamin A
Vitamin A, also known as retinol. It is a fat-soluble vitamin that contributes to the maintenance of the skin. It is crucial for healthy hair growth. Its levels decrease with exposure to ultraviolet radiation. Retinol regulates the stem cells of hair follicles and influences the differentiation of melanocytes.
Biotin (Vitamin B7)
It is a water-soluble vitamin that we can find in foods, such as eggs, dairy products, nuts, etc. It is essential for the production of keratin and has an essential function in energy metabolism. Biottin contributes to the maintenance of normal hair, mucous membranes and skin and improves the firmness, hardness and thickness of brittle nails.
Zinc
It is an essential element that contributes to the normal functioning of the immune system, stimulates white blood cells formation. It is also involved in the metabolism of carbohydrates and fatty acids, and DNA and proteins synthesis. Production of keratin, as aprotein, depends on the presence of zinc, so it is involve in hair growth, increasing hair volume and density.
ALLERGEN LIST
WARNINGS
Food supplements should not be used as a substitute for a varied and balanced diet and a healthy lifestyle. Do not exceed the stated recommended daily dose. Keep out of reach of young children. Not recommended for children under 12 years of age, pregnant and/or breastfeeding women. Not recommended for smokers. Prolonged use is not recommended. Store in a cool dry place.
6 TIPS TO KEEP YOUR SKIN HEALTHY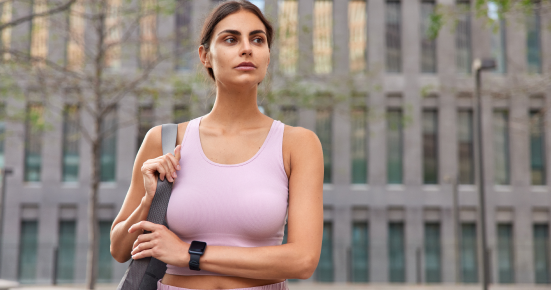 Wash and moisturize your skin daily.
Protects from sun exposure, even in winter.
Eat a healthy diet.
Get enough sleep.
Quit smoking.
Manage stress.
BEST QUALITY STANDARDS, VEGAN, ALLERGEN AND TOXIC FREE
FREQUENTLY ASKED QUESTIONS
Why do I need collagen?
Collagen is the most abundant protein in the human body. It is essential for the integrity of connective tissue. After the age of 25, the ability to replenish collagen naturally drop gradually, and environmental factors, like sun exposure, tobacco, or pollution speed up this process. This decrease in collagen characterizes hallmarks associated to the appearance of fine lines and deeper wrinkles, fine hair, cellulite, joint pain, etc.
What is the difference between collagen and hydrolyzed collagen?
The human body can't absorb collagen in its whole form. This means collagen proteins must be broken down during digestion into smaller peptides or amino acids before they can be absorbed. If we ingest hydrolyzed collagen, we directly provide the peptides and amino acids necessary for collagen production. In addition, our formula also contains zinc and magnesium, which are elements required for the production of collagen.
Why is Kobho's collagen better than other brands?
The key to our formula is in the synergy of the ingredients. We not only provide collagen, but also the necessary ingredients for its synthesis, such as vitamin C, magnesium, or zinc, as well as hyaluronic acid and coenzyme Q10 that enhance its effects in the skin. All this has been formulated with the best ingredients administered in vials to maximize its bioavailability.
Customer Reviews
01/10/2023
Malena

Spain
Beneficios para mis arrugas y articulaciones
Nunca me ha gustado tomar muchos suplementos distintos, el motivo que me ha llevado a confiar en Kobho es que sus formulaciones ofrecen beneficios para varias necesidades que tengo. En este caso quiero revertir las arrugas de mi piel y cuidar de mis huesos y articulaciones, tengo 36 años y ya va siendo hora de cuidarse!
01/10/2023
Marta

Spain
Beneficios para mis arrugas y articulaciones
No me gusta tomar muchos suplementos distintos, este producto de Kobho me permite obtener benficios en piel pero también en articulaciones y huesos. Me lo recomendó un amigo estoy encantada!
Envío rapidísimo y buen sabor
Lo pedí y al día siguiente ya lo tenía en casa. Súper rápido!!!! Llevo unos días tomándolo y la verdad es que el sabor es bueno y eso hace que sea fácil de tomar. Repetiré!
01/17/2023
Vanessa

Spain
Me encanta el colágeno verisol
Me compré este producto porque lleva colágeno verisol, una forma de colágeno patentada con péptidos bioactivos. A este precio comenzaré a pedirlo por suscripción!
Compra y envío rápido
Me duele una rodilla y el médico me dijo que es desgaste de los cartílagos. Me recomendó colágeno y voy a probar este a ver que tal va. Lo que puedo decir ya es que la compra me resultó facil y el producto me llego al dia siguiente.