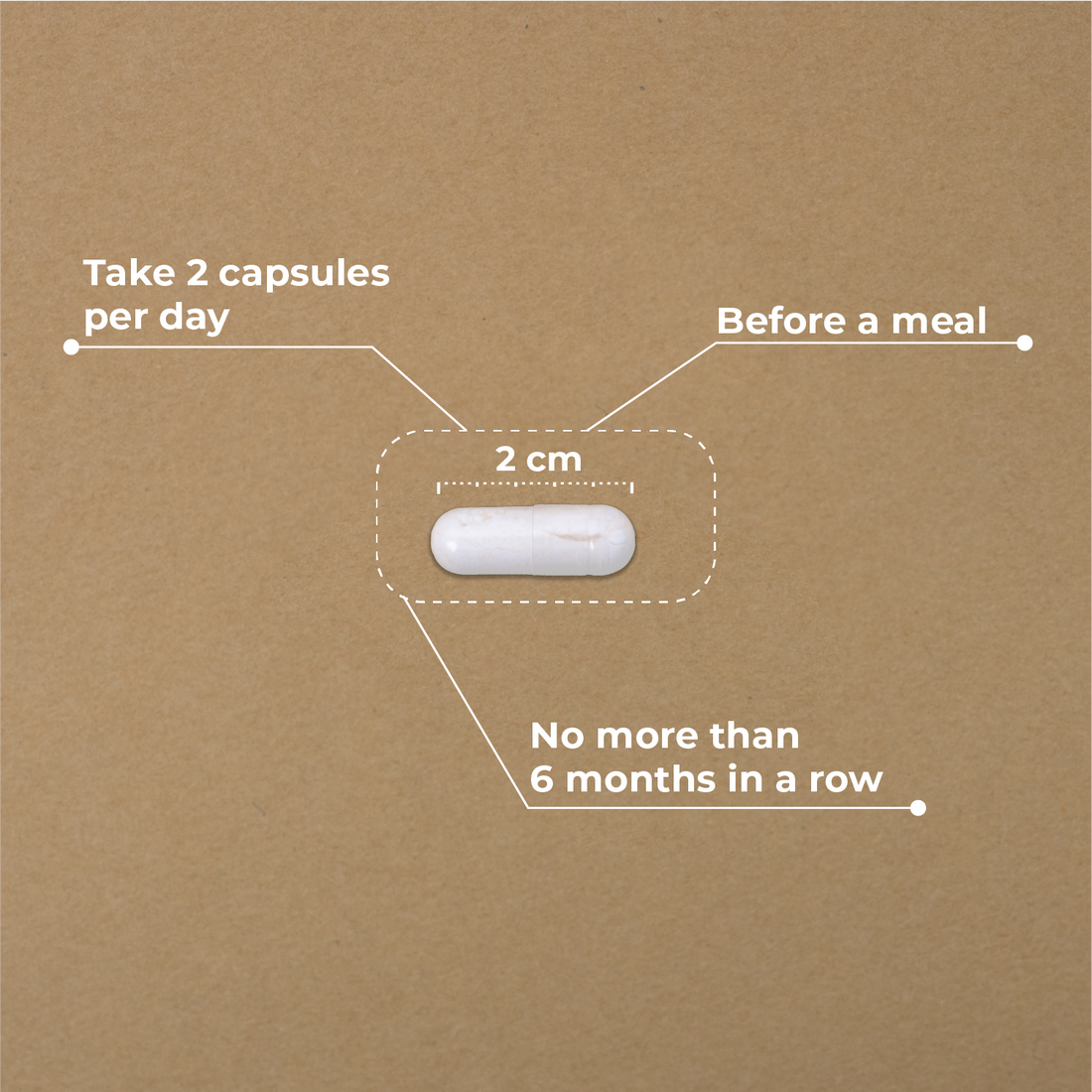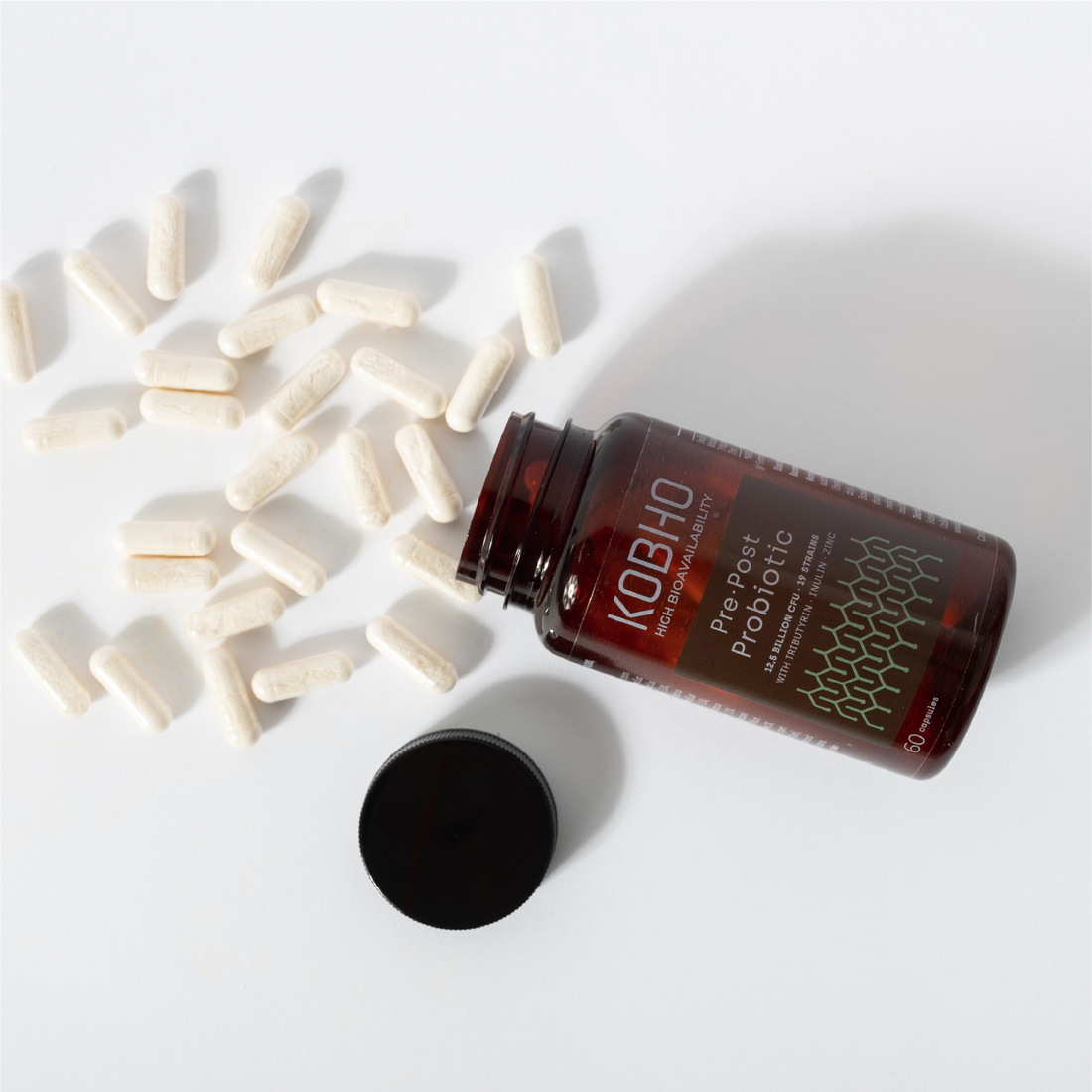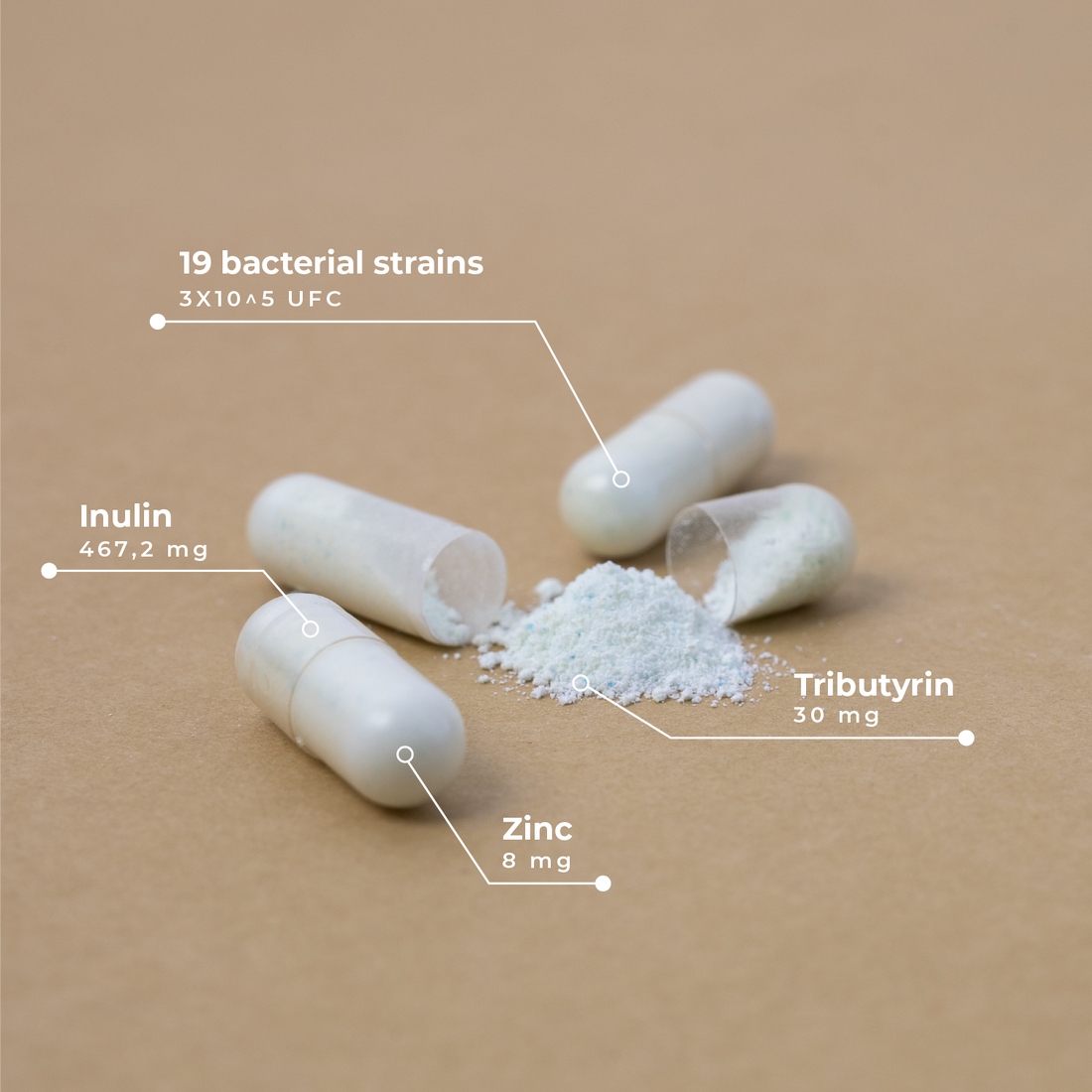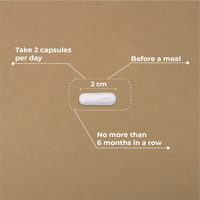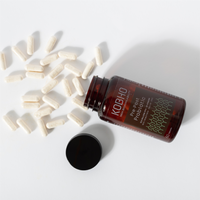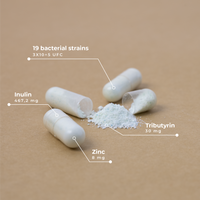 Our complete formula combines the action of prebiotics, probiotics, and postbiotics to help you balance your gut microbiota, improving digestive problems, and contributing to immune system function.
60 capsules (1-month supply)
2 capsule per day
Before dinner 

Made in Spain
SELECT YOUR FAVORITE OPTION:
Our complete formula combines the action of prebiotics, probiotics, and postbiotics to help you balance your gut microbiota, improving digestive problems, and contributing to immune system function.
60 capsules (1-month supply)
2 capsule per day
Before dinner 

Made in Spain
You might also like
Info
Ingredients
How to take it
Quality
FAQ
WHAT IS PRE-POST PROBIOTIC, AND WHY DO YOU NEED IT?
What is it?
Probiotics are non-pathogenic microorganisms that help to maintain the balance of the microbiota. Prebiotics are substrates used by these microorganisms as food to produce postbiotics, which are substances with direct and indirect benefits in our body.

Where can I find them?
Probiotics are found naturally, or have been added to, fermented foods, like yogurt, kefir, kombucha, and some cheeses. Moreover, as postbiotics are by-products of the fermentation of probiotics, they are found in some of these foods. On the other hand, prebiotics occur naturally in many vegetables, fruits, and whole grains.

Why do I need them?
After antibiotics or in some illnesses (digestive disease, metabolic syndrome, and obesity), it is important to restore your natural balance of gut bacteria, which has been disrupted (dysbiosis). Moreover, probiotics are crucial to good digestion.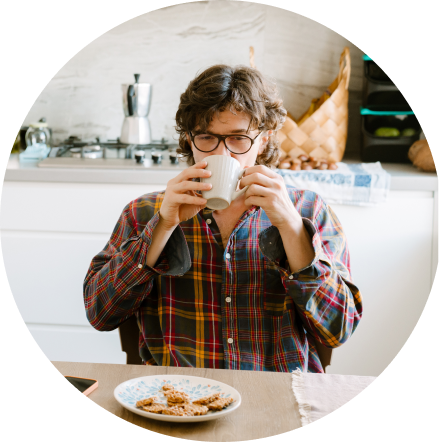 TO WHOM IS IT ADDRESSED?
Adults with the following characteristics:
Slow digestions.
Digestive diseases (i.e., constipation, diarrhea, gas, abdominal bloating, irritable bowel syndrome).
After antibiotics.
BENEFITS OF PROBIOTIC
IMMUNE SYSTEM
Probiotics facilitate proper protection against pathogens and prevent unnecessary or inappropriate defensive responses, such as allergies.
DIGESTIVE HEALTH
It supports and improves the gut microbiota, increases resistance to intestinal infections, and fights for the prevention of intestinal diseases.
NEUROLOGIC & CARDIOMETABOLIC
It prevents neurologic diseases caused by microbiota-gut-brain axis alterations and influences by communicating with the nervous-immune system.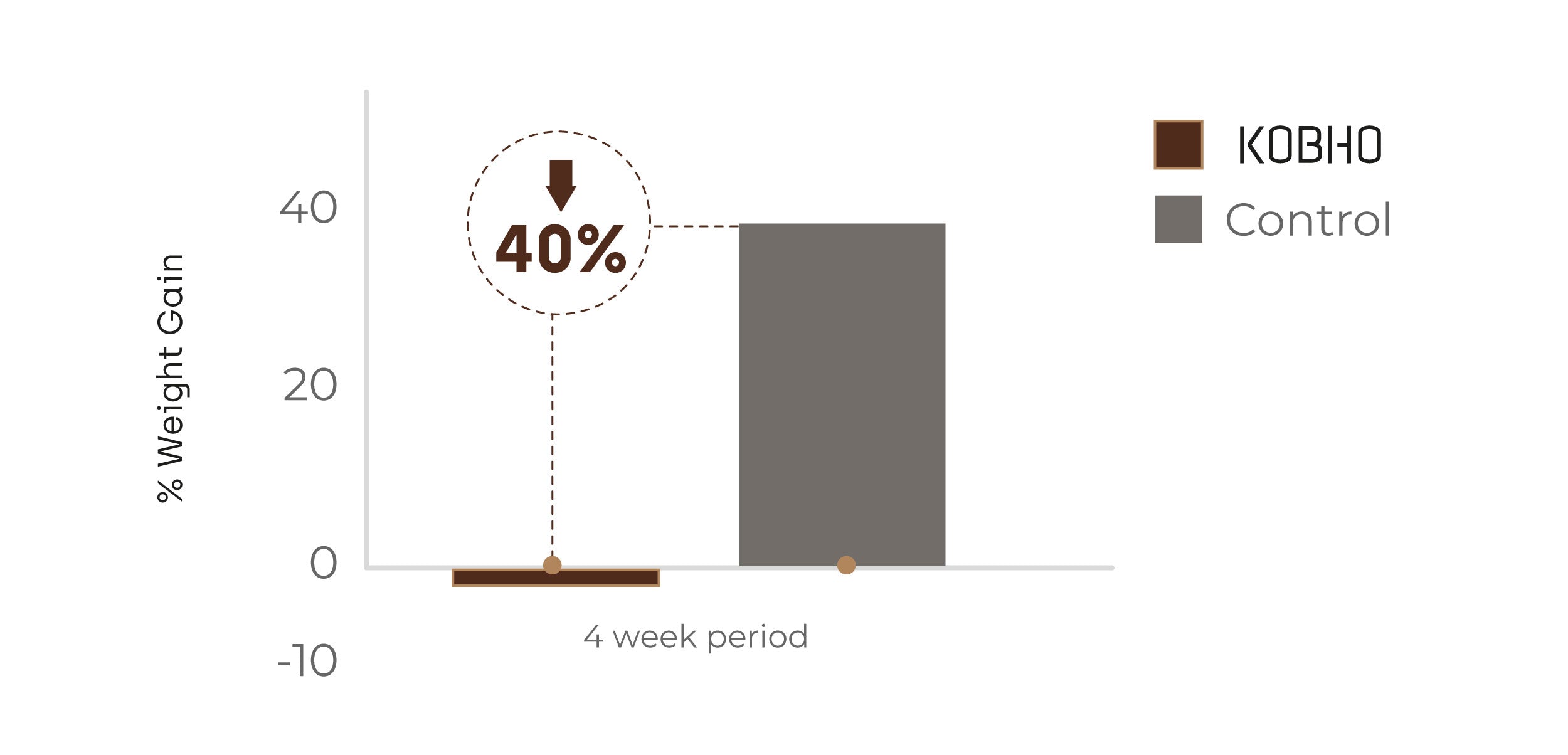 Source: Lin, H. V. et al. (2012) "Butyrate and propionate protect against diet-induced obesity and regulate gut hormones via free fatty acid receptor 3-independent mechanisms," PloS one, 7(4), p. e35240.
Recent studies have shown a possible protective role of butyrate, a postbiotic, against obesity. The administration of this by-product of gut microbiota is attributed the ability to reduce weight gain up to 40%. Pure butyrate does not reach the intestine. We provide it in the form of CoreBiome® tributyrate.
LEARN ABOUT THE BENEFITS OF PRE-POST PROBIOTIC OVER TIME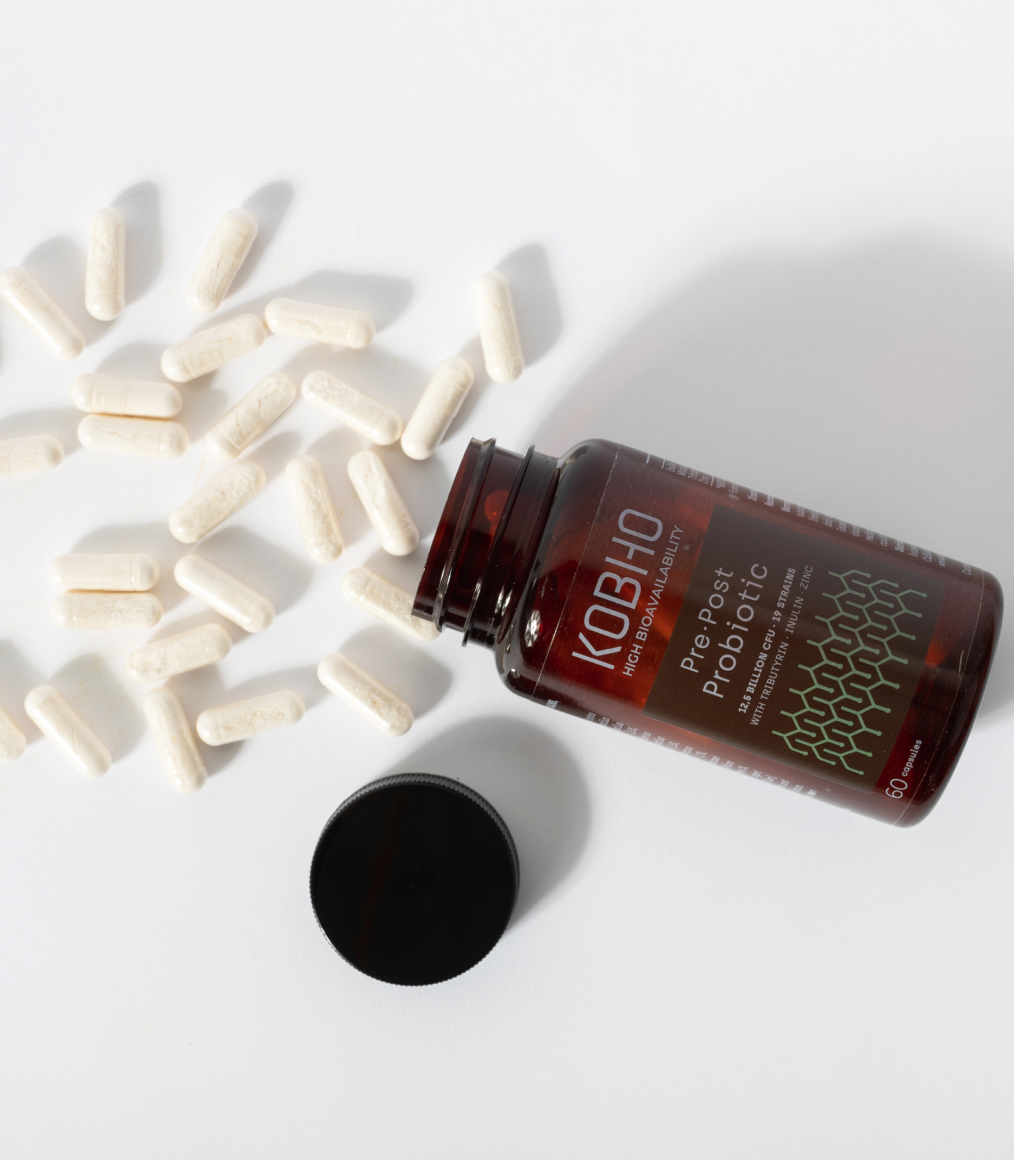 1 WEEK


It improves digestion.

Probiotics contribute to digestion by regulating the gut microbiota, producing enzymes, and improving absorption of certain nutrients. Moreover, they reduce symptoms of bloating.

3 WEEKS


It reduces inflammatory processes

Anti-inflammatory effect of probiotics can minimize inflammatory processes in the intestinal tract by reducing common biomarkers of inflammation. Thus, you will notice a drop in your intestinal pain and discomfort.

1 MONTH


It boosts immune system

Probiotics have immunomodulatory effects. Directly, they increase the activity of immune cells, such as macrophages and lymphocytes, and induce the secretion of immunoglobulins. Indirectly, they reinforce the intestinal barrier by controlling mucosal secretion.

2 MONTHS


It balances gut microbiota

Probiotics, also known as "good" bacteria displace intestinal pathogens and prevent their gut invasion. This product promotes healthy balance of beneficial bacteria and overall wellness.
PURE AND QUALITY IN ONE CAPSULE
SCIENCE-BASED FORMULATIONS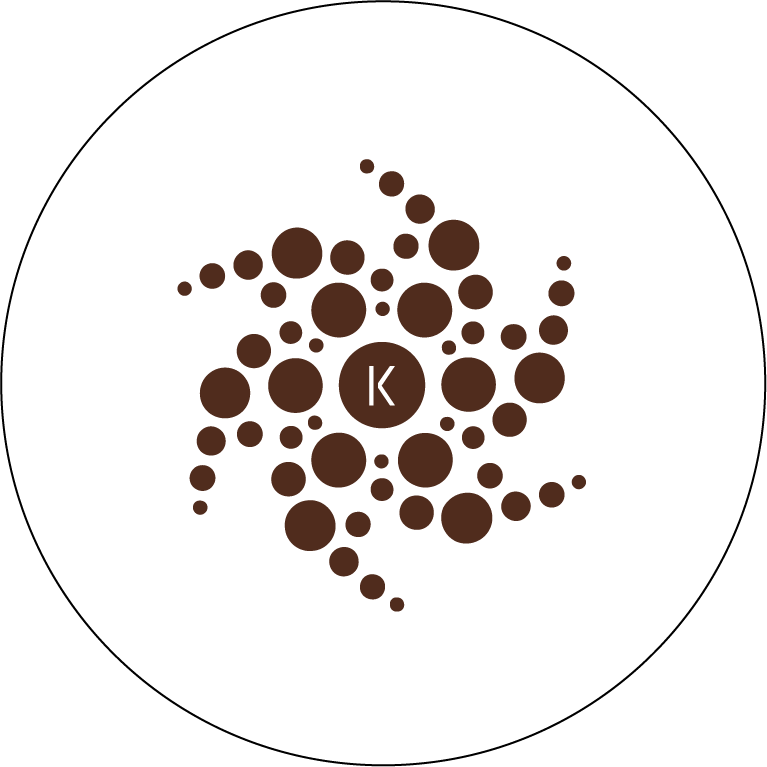 Synergistic Effect
Inulin enhances the effect of probiotics on the maintenance of gut microbiota by stimulating growth and colonization of probiotics. Moreover, tributyrin optimizes the physiological responses of bacterial by-products due to its anti-inflammatory and antioxidant properties.
Maximum Purity and Quality
As postbiotic, we have selected Corebiome® which is the only tributyrin in the world with clinical data showing it reaches the colon.
INGREDIENTS
All Ingredients
Inulin, mixture of bacterial strains [inulin, maltodextrin, Lactobacillus helveticus, Lactobacillus crispatus, Lactobacillus acidophilus, Lactobacillus reuteri, Lactobacillus plantarum, Lactobacillus salivarius, Lactobacillus gasseri, Lactobacillus fermentum, Bifidobacterium infantis, Bifidobacterium longum, Streptococcus thermophilus, Lactobacillus brevis, Lactobacillus thamnosus, Lactobacillus paracasei, Lactobacillus casei, Bifidobacterium bifidum, Bifidobacterium lactis, Bifidebacterium breve, Bifidobacterium animalis) glazing agent (hydroxyproplymethylcellulose] and thickener (gellant gum), tributyrin [sunflower oil, emulsifier (Monoglycerides and diglycerides of fatty acids), tributyrin, banana flavoring], zinc citrate, anti-caking agents (magnesium salts of fatty acids and silicon dioxide).
Probiotics
Probiotics are live non-pathogenic microorganisms administered to improve microbial balance, particularly in the gastrointestinal tract. They can be found in some fermented foods, such as yogurt or cheese. They exert their beneficial effects through various mechanisms, including decreasing colonization and invasion by pathogenic organisms, and modify the host immune response.
Inulin
It is a fiber present in fruits, vegetables, and cereals, which has the capacity to modulate gut microbiota, hence, its prebiotic effect. In high doses, it provides benefits in the reduction of lipids and blood glucose. It is a key ingredient to maximize the effects of probiotic strains
Tributyrin (CoreBiome®)
Tributyrin is one of the most prominent pro-drugs of butyrate, a short-chain fatty acid, which is produced by intestinal bacteria during fermentation. It helps the maintenance of intestinal lining. It is known as a post-biotic due to it boosts probiotic strains.
Zinc
It is an essential element that contributes to the normal functioning of the immune system, stimulates white blood cells formation. It is also involved in the metabolism of carbohydrates and fatty acids, and DNA and proteins synthesis. Production of keratin, as aprotein, depends on the presence of zinc, so it is involve in hair growth, increasing hair volume and density.
ALLERGEN LIST
WARNINGS
Food supplements should not be used as a substitute for a varied and balanced diet and a healthy lifestyle. Do not exceed the stated recommended daily dose. Keep out of reach of young children. Excessive consumption may cause intestinal discomfort. Avoid consuming if medication and other fiber supplements are prescribed. Store in a cool dry place.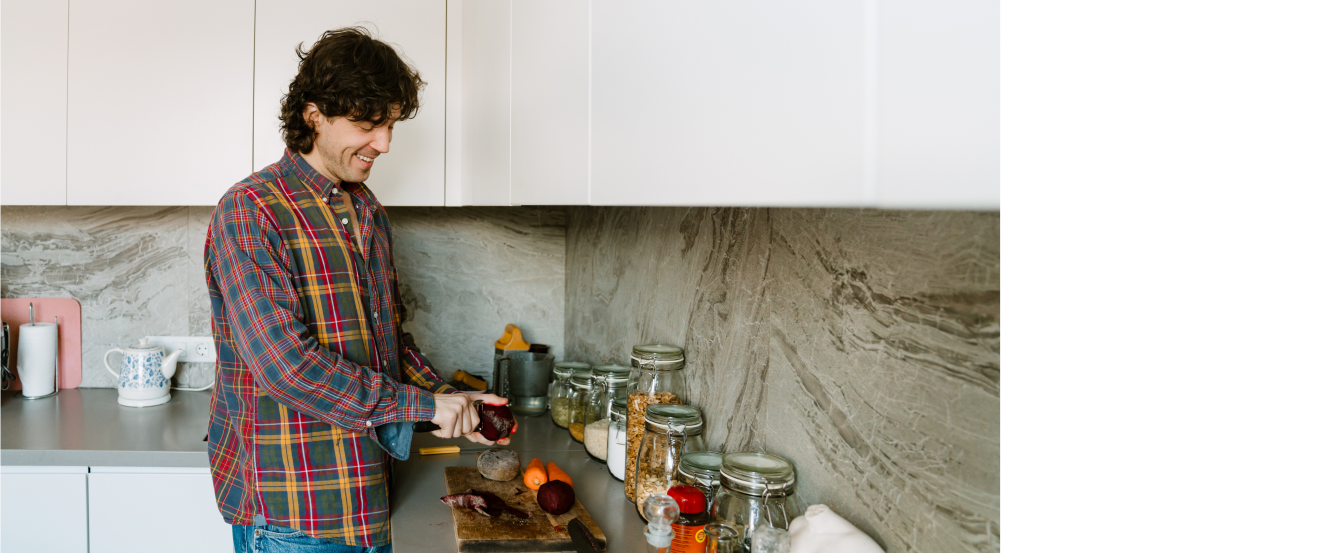 Eat a healthy balanced diet, including all food groups.
Increase your intake of fiber-rich foods, like vegetables, fruits, legumes, whole grains, and nuts.
Include fermented foods in your diet, like yogurt or kefir.
Cut out added sugar and processed foods.
Prioritize sleep.
Take probiotics after antibiotics.
BEST QUALITY STANDARDS, VEGAN, ALLERGEN AND TOXIC FREE
FREQUENTLY ASKED QUESTIONS
How do I know if I need to take probiotic supplements?
Western lifestyle makes a healthy gut microbiota difficult to maintain due to stress, low-fiber diet, processed foods, use of antibiotics, among others, which generates gut dysbiosis. This usually manifests itself in intestinal disorders, like gas, bloating, diarrhea, constipation, etc. If you also suffer from slow digestion, we recommend to include probiotic supplements in your diet.
Why is Kobho's pre-post probiotic better than other probiotic supplements?
We have designed a unique combination to keep your gut microbiota well-balanced. Prebiotics help feed the probiotic strains. Thanks to the postbiotic, the benefits are enhanced. In addition, each strain acts at various levels of the gut achieving an overall wellness.
How can probiotics improve my mood and mental health?
The gut-brain axis is a bidirectional communication network that links the gastrointestinal tract and central nervous systems. This network extends to include endocrine, humoral, metabolic, and immune routes of communication, as well. As gut microbiota influence mood, cognition, and mental health, probiotic supplements may improve them.
Customer Reviews
11/14/2023
David M.

Spain
Probióticos top
Tengo problemas digestivos,, he probado muchos probioticos y la verdad que como estos, ninguno. Lo recomiendo total.
09/15/2023
Yassin

Spain
ENVÍO Y ATENCIÓN EXCELENTE!!!
El envío súper rápido, la atención del personal fue excelente. Ahora me falta ver el resultado del producto. Pero por lo general fue de
07/20/2023
Sonia G.

Spain
Magníficos resultados
A día de hoy, gracias a éstos probióticos, el estómago lo vuelvo a tener perfecto! Gracias!
Efectos rápidos
desde que lo tomo he mejorado mucho a nivel digestivo, reduciendo la inflamación de mi barriga, buen descubrimiento
muy buen producto
La experiencia ha sido muy positiva