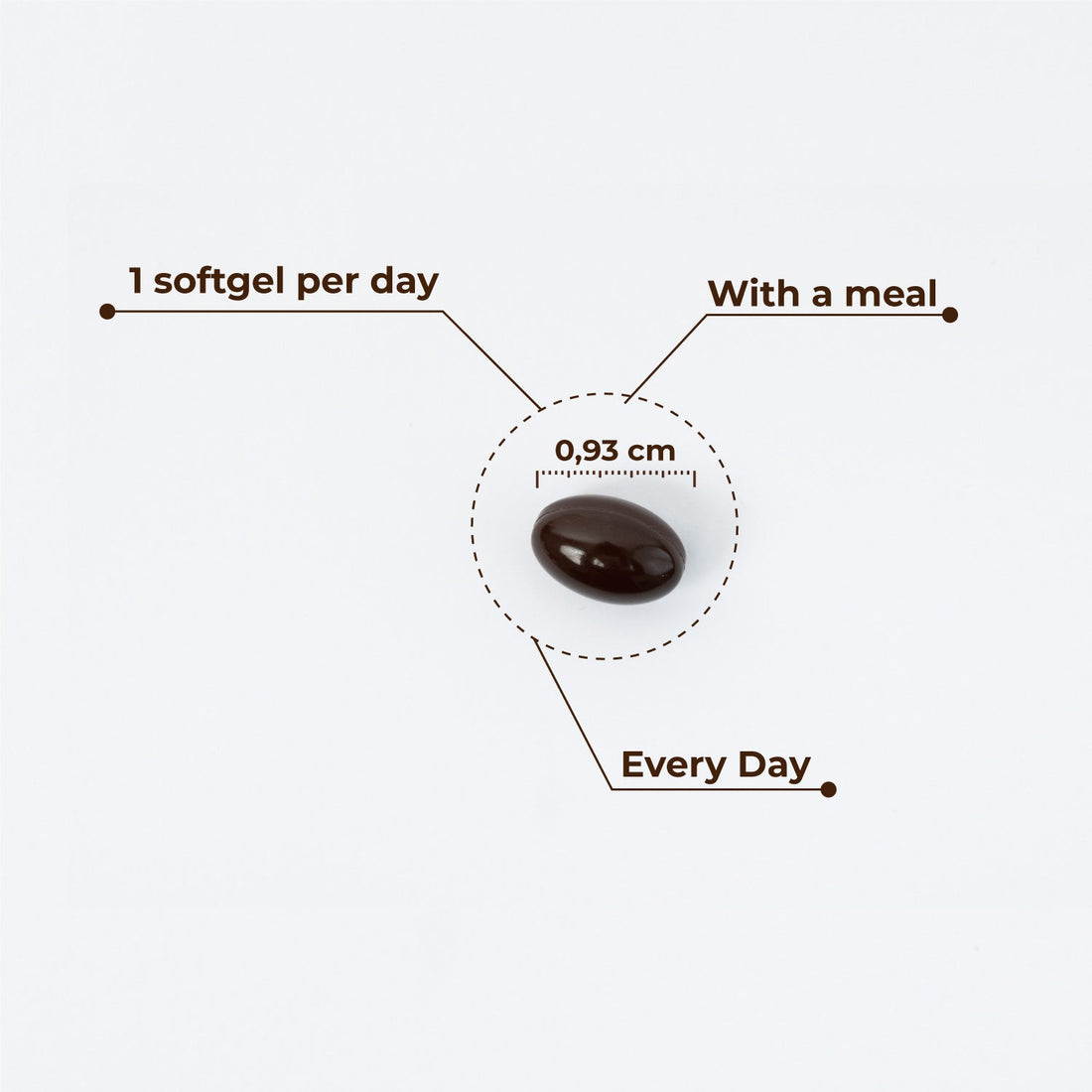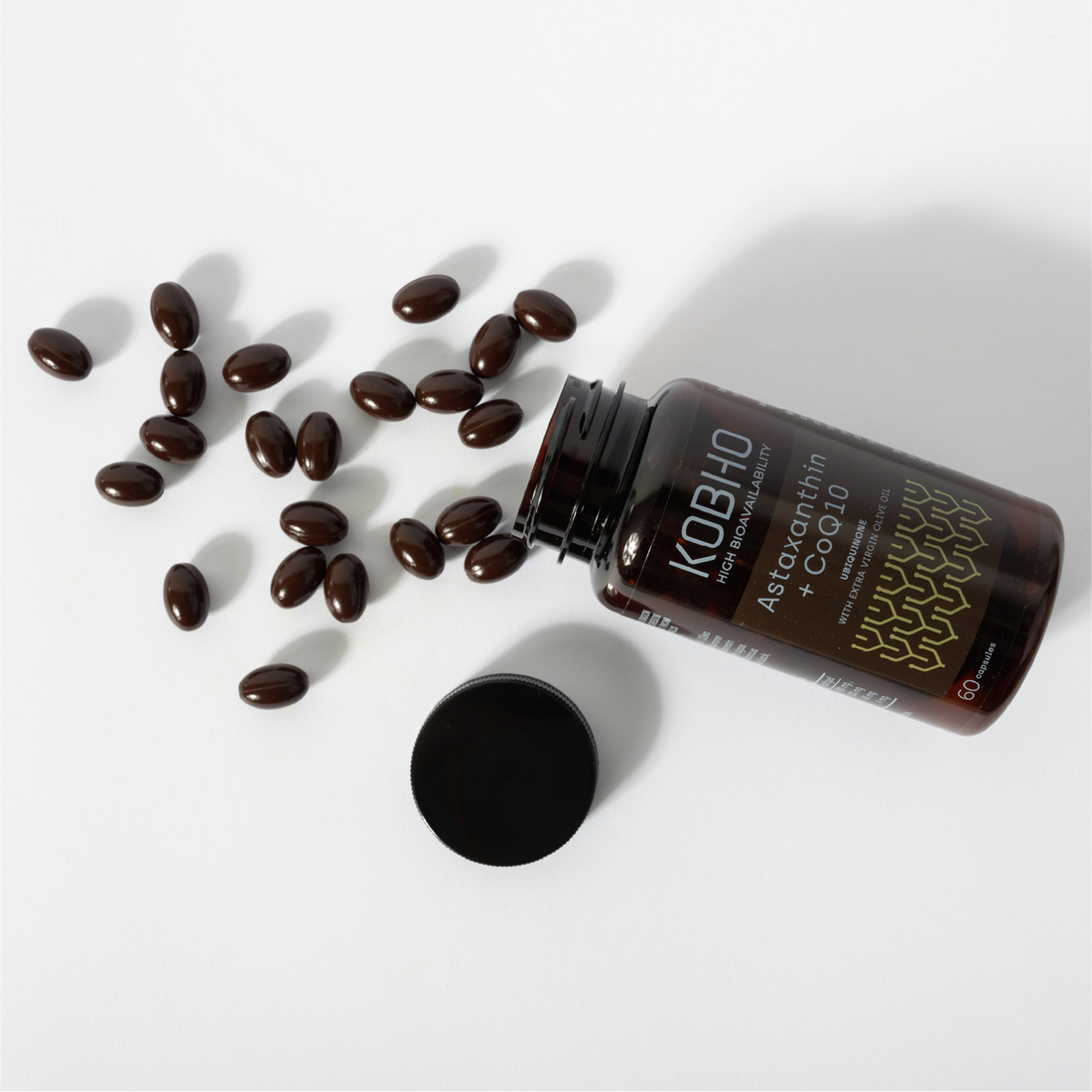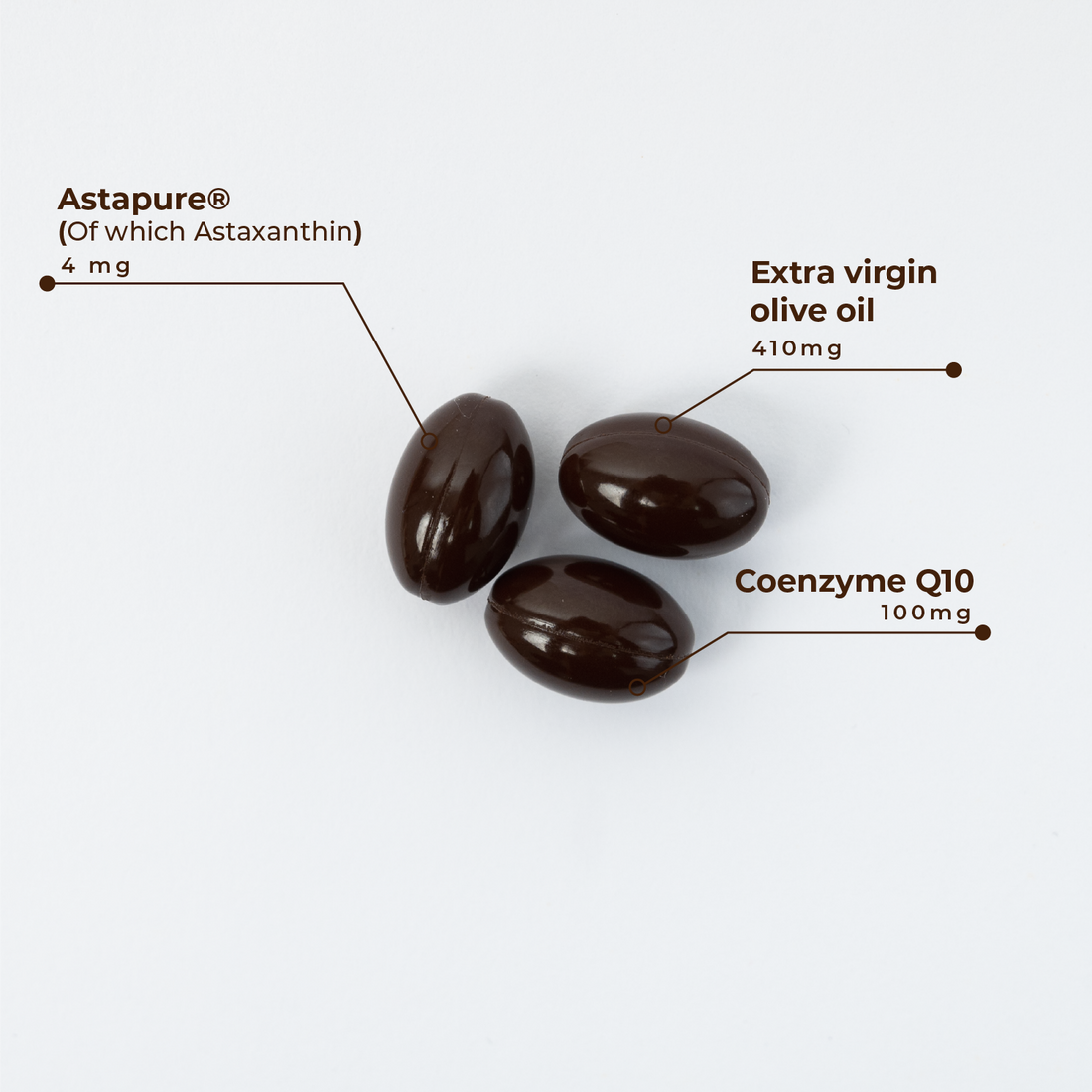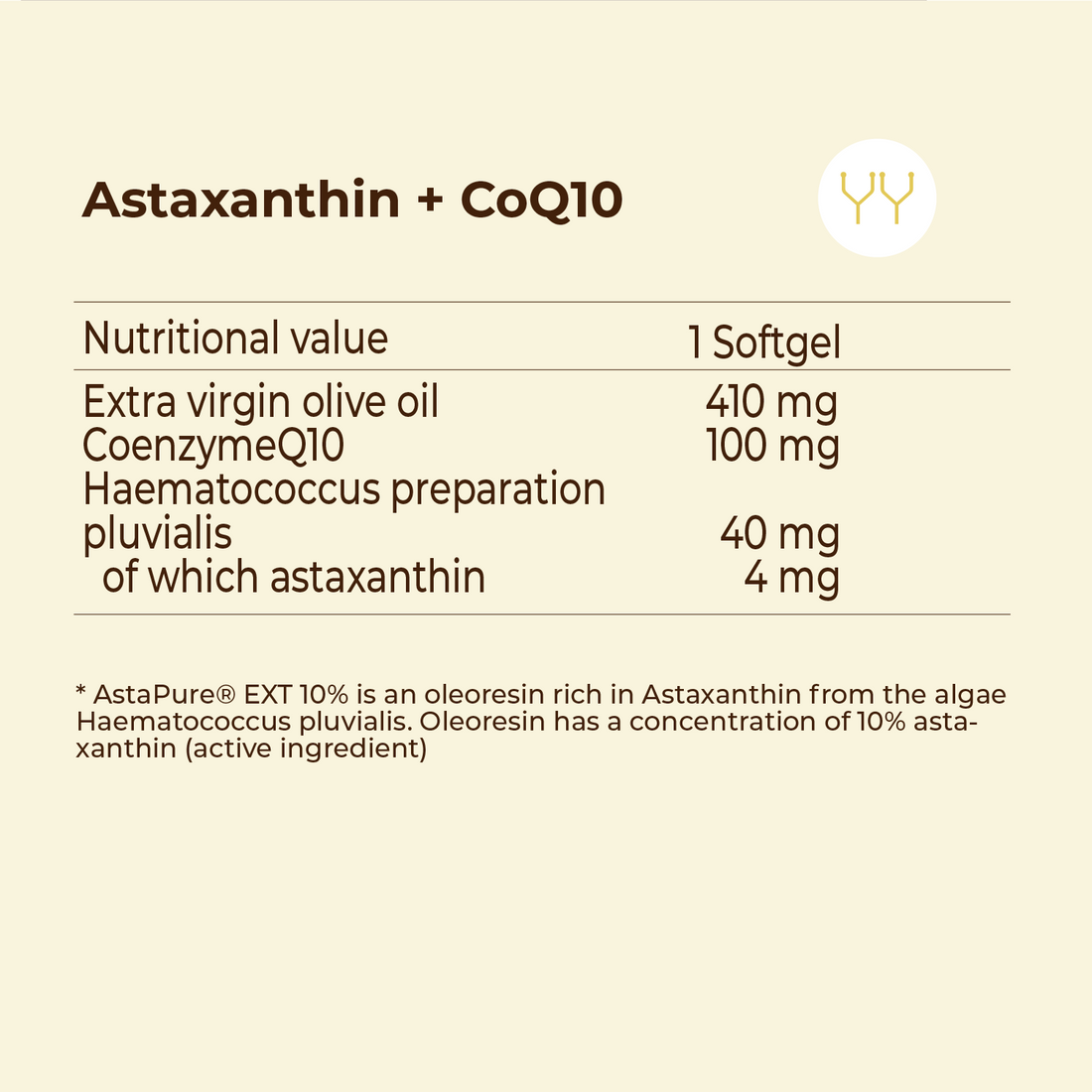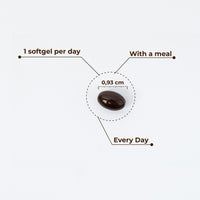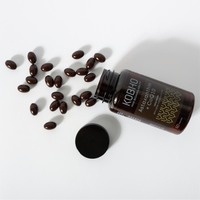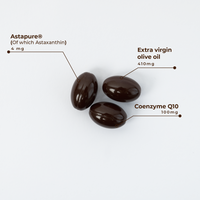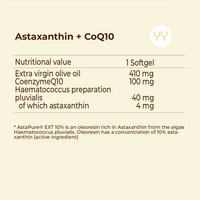 The combination of 2 powerful antioxidants, which fights and prevents oxidative damage, and has cardioprotective properties. They protect from the development of age-related diseases.
60 pearls (2-month supply)
1 pearl per day
With a meal
Made in Spain
SELECT YOUR FAVORITE OPTION:
The combination of 2 powerful antioxidants, which fights and prevents oxidative damage, and has cardioprotective properties. They protect from the development of age-related diseases.
60 pearls (2-month supply)
1 pearl per day
With a meal
Made in Spain
You might also like
Info
Ingredients
How to take it
Quality
FAQ
WHAT IS ASTAXANTHIN + CoQ10, AND WHY DO YOU NEED IT?
What is it?
Astaxanthin is a carotenoid and Coenzyme Q10 is a vitamin-like molecule. Both of them have potent antioxidant effect to prevent and combat oxidative stress, avoiding the development of diseases. These molecules are the perfect combination for the maintenance of mitochondria, which is essential for energy production.

Where can I find them?
Astaxanthin is found in several species of microalgae and, to lesser extent, in animals that feed on it (i.e., salmon, krill, some seafood). Coenzyme Q10 is naturally made by the human body and is also found in meat, fish, and nuts.

Why do I need it?
People hardly intake these marine foods to benefit from astaxanthin. Additionally, the endogenous production of coenzyme Q10 decreases after the age of 20.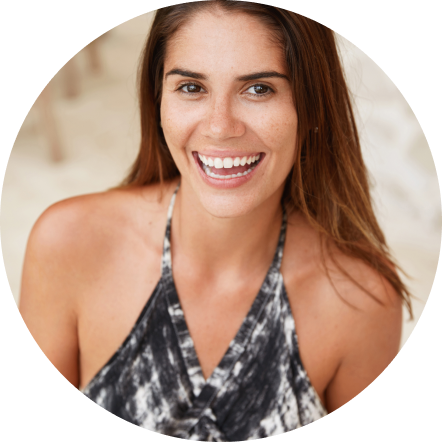 TO WHOM IS IT ADDRESSED?
Adults with the following characteristics:
Seeking healthy aging
Recover cardiovascular health
BENEFITS OF ASTAXANTHIN + CoQ10
CARDIOMETABOLIC REGENERATOR
Coenzyme Q10 improves your blood parameters and cardiac function to contribute optimal cardiovascular health.
ANTIOXIDANT & OCULAR SHIELD
Astaxanthin is nature's most powerful antioxidant. It prevents and treats various eye-related illnesses, including age-related macular degeneration.
ANTI-INFLAMMATORY

It reduces inflammation contributing to the prevention of the development of inflammatory diseases. It also stimulates the immune system.

Source:
• PMID: 29111905
• PMID: 36014852
• PMID: 29641571
• PMID: 29384321
The incorporation of coenzyme Q10 to maximize the effects of astaxanthin achieves additional improvements in the reduction of blood pressure and triglyceride levels.

It also has a unique benefit by improving telomere preservation.
LEARN ABOUT THE BENEFITS OF ASTAXANTHIN + CoQ10 OVER TIME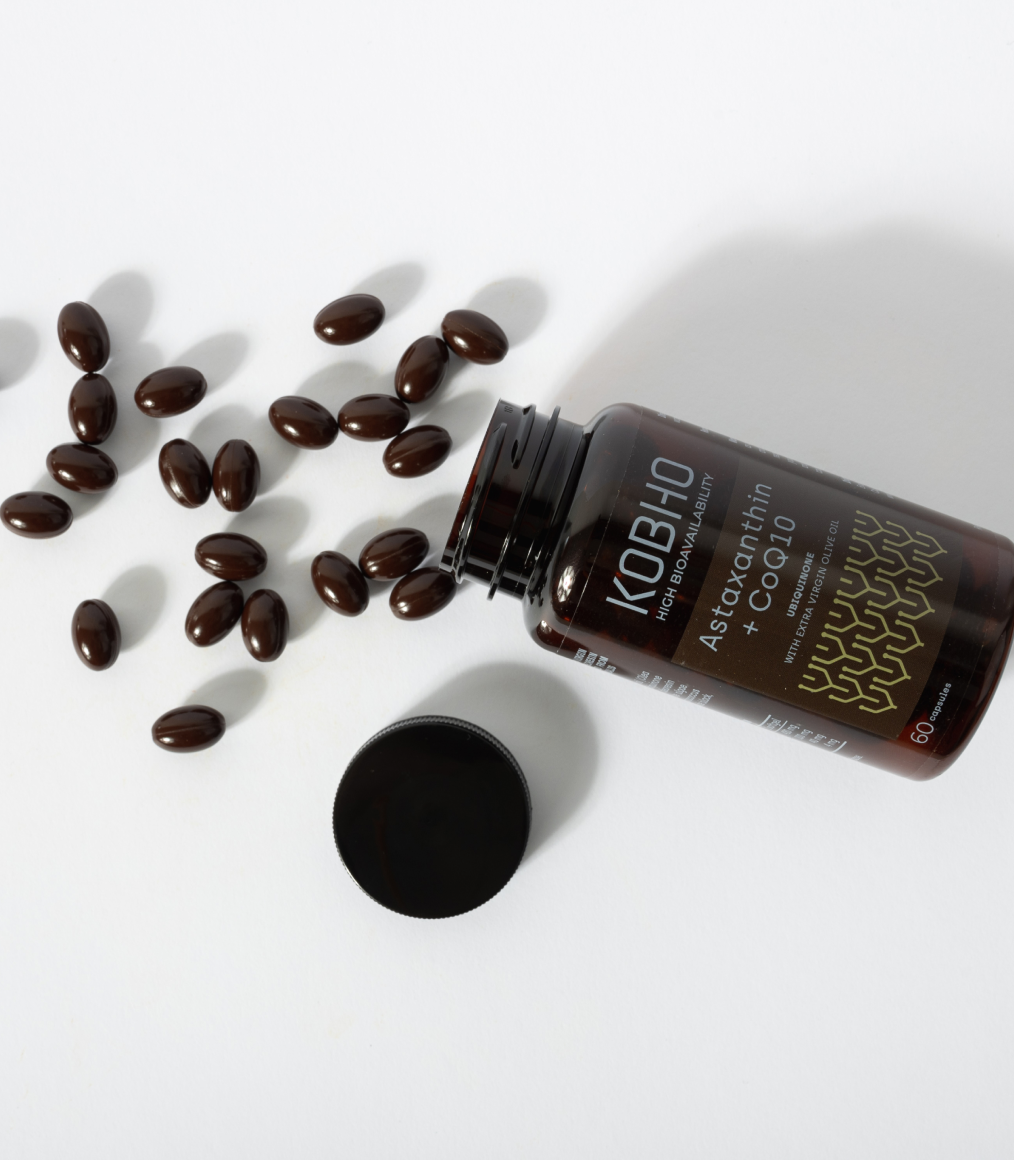 1 MONTH


It recovers adequate CoQ10 levels.

Coenzyme Q10 is especially important for the function of liver, heart, or skeletal muscle. These levels of CoQ10 decrease with age, and starting to restore them is a good choice to maintain their functions in the mitochondria, where cellular energy is produced.

3 MONTHS


It protects the skin.

Astaxanthin accumulates in the dermis and epidermis. Photoaging occurs there due to oxidation of the cells in these layers. Its antioxidant effect, together with that of CoQ10, prevents UV-induced skin deterioration. They also improve texture, smoothes wrinkles and hydrates the skin.

6 MONTHS


It improves blood pressure.

The combination of astaxanthin and CoQ10 have shown to low blood pressure. They improve functions of blood vessels and blood flow.

1 YEAR


It ensures optimal maintenance.

Not only improves blood pressure, but also control sugar and cholesterol blood. These parameters are very important for the health of the arteries and the prevention of cardiovascular problems.
PURE AND CONVENIENT IN A SINGLE CAPSULE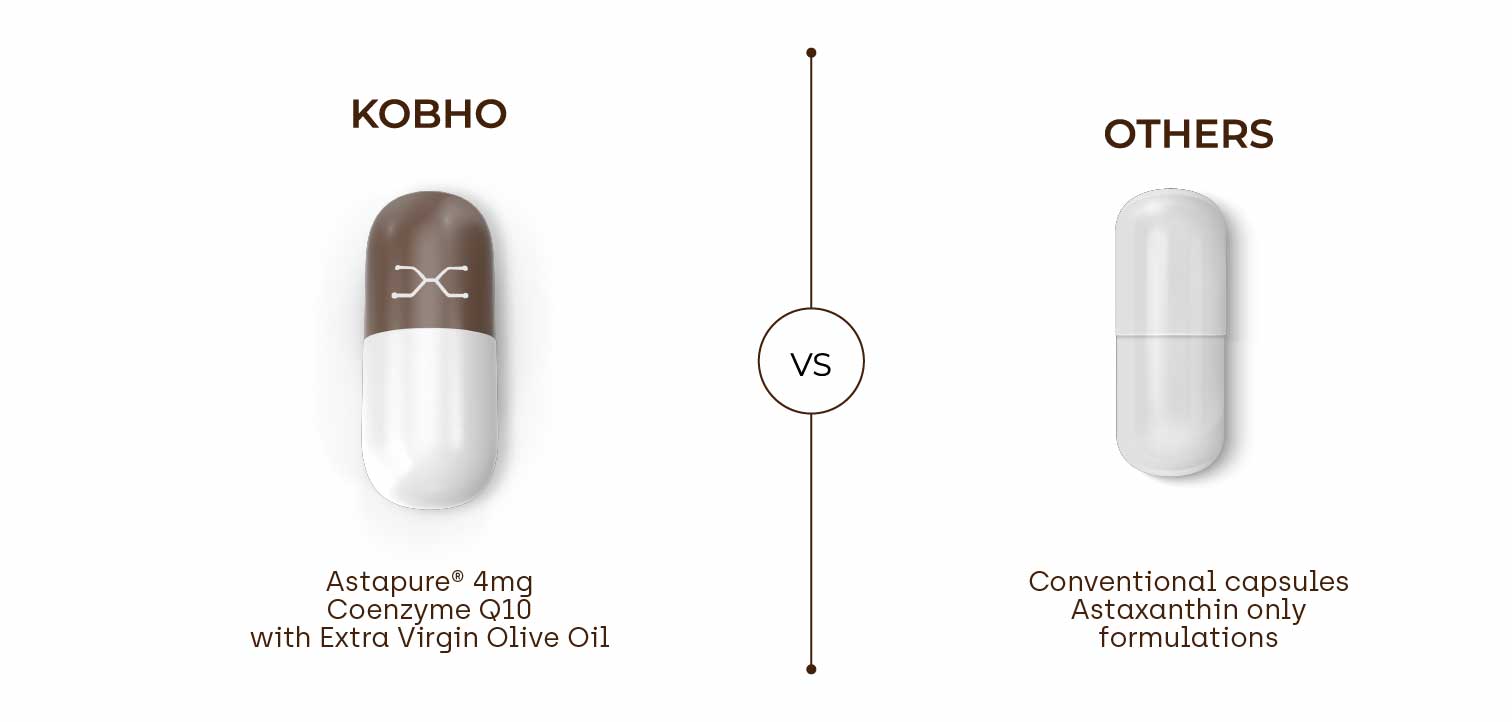 SCIENCE-BASED FORMULATIONS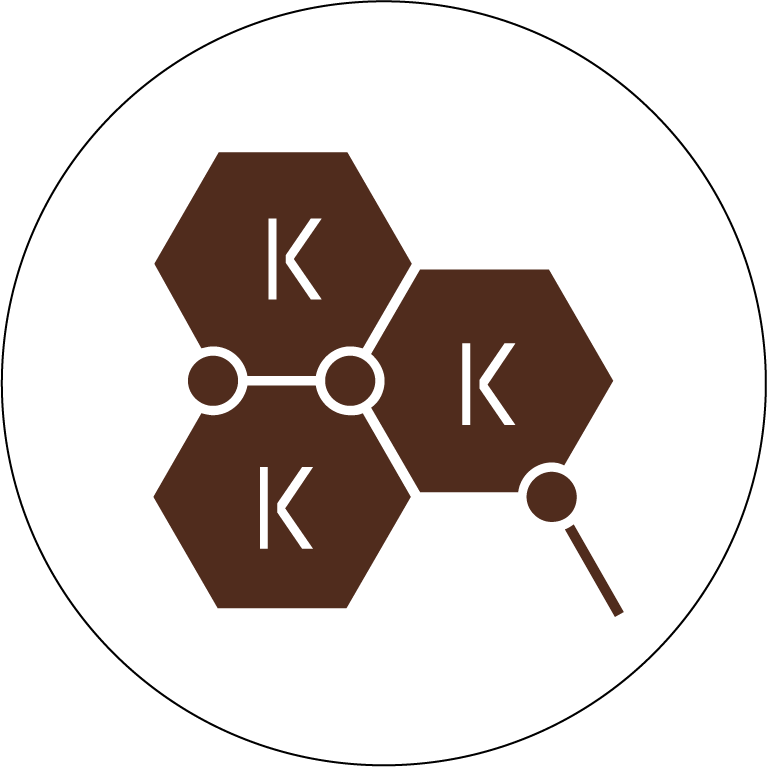 Maximum Bioavailability
Astaxanthin and CoQ10 are insoluble in water, so we administer them in soft gels with extra virgin olive oil to improve stability, solubility, and absorption in our body.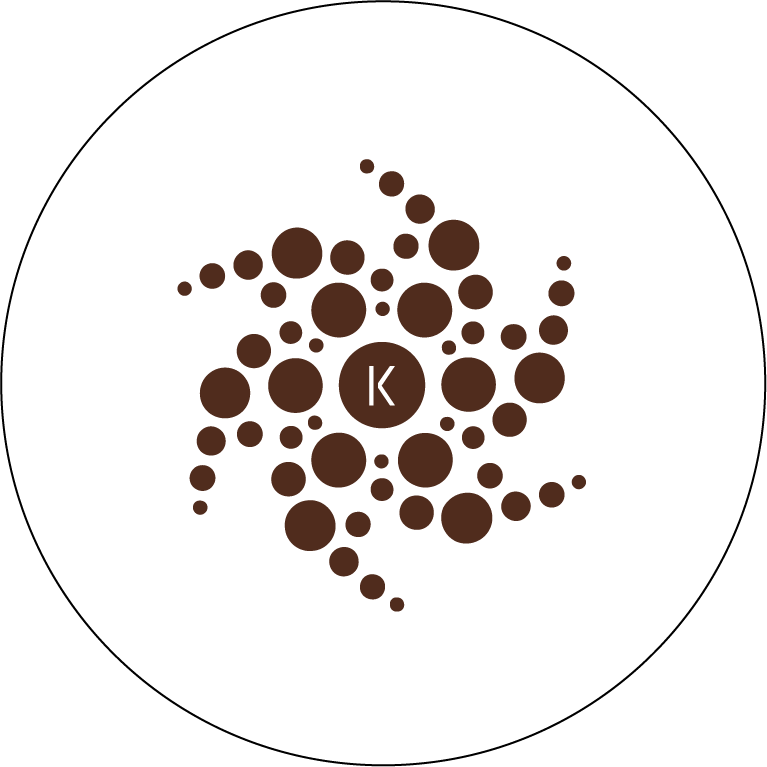 Synergistic Effect
Kobho's formula combines astaxanthin, considered the most powerful natural antioxidant, with ubiquinone, a fundamental antioxidant in our cells. The synergy of these powerful antioxidants at the mitochondrial level has numerous beneficial anti-aging, anti-inflammatory, cardiovascular effects, etc.
Maximum Purity and Quality
Our formula contains Astapure®, an oleoresin with a 10% concentration of the best astaxanthin produced by microalgae in the Arava desert under a completely sustainable and ecological process.
INGREDIENTS
All Ingredients
Extra virgin olive oil (Olea europaea, fruit), bovine gelatin, ubiquinone (coenzyme Q10), humectant (glycerin), oleeoresin rich in astaxanthin extracted from the algae Haematococcus pluvialis (Haematococcus pluvialis, whole plant), color (iron oxide black, iron oxide red), water.
Astaxanthin (Astapure®)
It is a carotenoid produced by microalgae as protection against attacks from the environment. It allows them to protect their DNA. It is one of the most powerful antioxidants, up to 500 times greater than the capacity of vitamin E and more powerful than other carotenoids, such as lutein or zeaxanthin. It neutralizes oxidative damage, both inside and outside cell membranes, and has benefits on the immune system.
Coenzyme Q10
It is an antioxidant that the human body produces naturally, but its production decreases as we age. It is found in many tissues and its function at the cardiac and muscular level is very important. It is essential for our cells to produce energy and together with astaxanthin they enhance the functions of mitochondria, so important for energy production. When combined with collagen, it enhances the benefits on cartilage and improves dermal density, reduces wrinkles and increases skin smoothness.
Extra Virgin Olive Oil
It is the highest quality of olive oil, a liquid fat obtained from olives. This fatty compound is added to increase the bioavailability of the formulation, thus achieving greater absorption and superior benefits to other non-greasy formulations.
ALLERGEN LIST
WARNINGS
FFood supplements should not be used as a substitute for a varied and balanced diet and a healthy lifestyle. Do not exceed the stated recommended daily dose. Keep out of reach of young children. Not for use by infants, children, and adolescents under 14 years of age. Store in a cool dry place.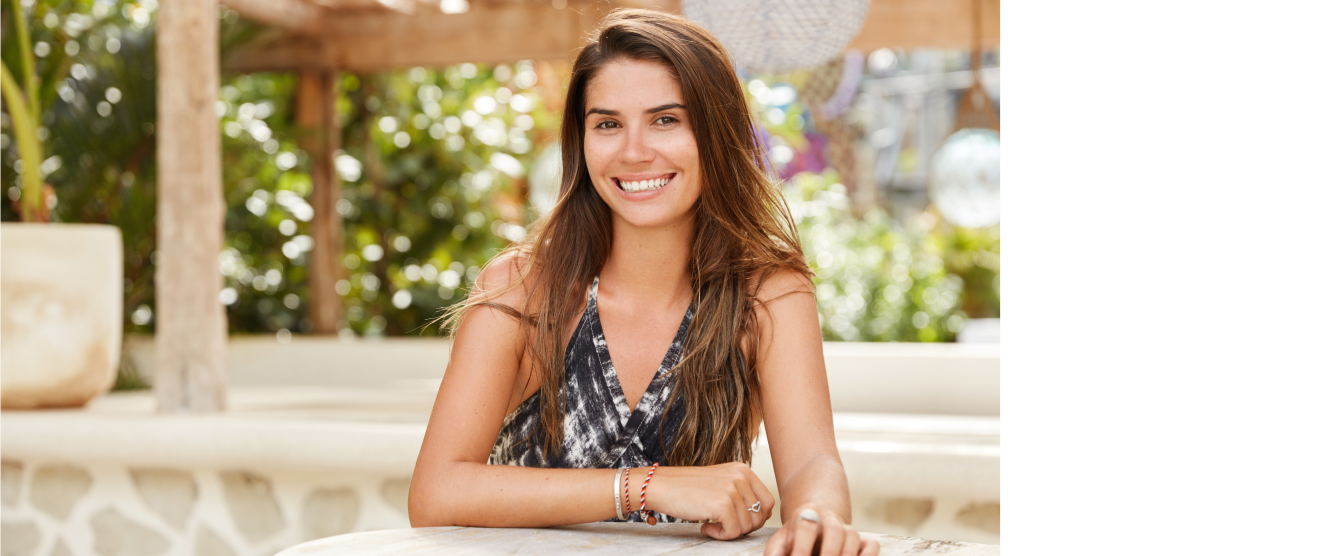 Eat a healthy, balanced diet: at least 5 portions of fruits and vegetables every day.
Maintain a healthy weight.
Manage your stress: take deep breaths or find a relaxing hobby.
Quit smoking and avoid secondhand smoke.
Get active: aim for 30-60 minutes of activity daily.
Monitor your blood pressure.
BEST QUALITY STANDARDS, VEGAN, ALLERGEN AND TOXIC FREE
FREQUENTLY ASKED QUESTIONS
How do I know if I need to take Astaxanthin + Coenzyme Q10?
The endogenous production of coenzyme Q10 decreases gradually after the age of 20, so it is important to restore it to an appropriate level to guarantee good mitochondrial function and energy production. On the other hand, astaxanthin exerts a powerful antioxidant effect, which prevents mitochondrial impairment.
Why Kobho's Astaxanthin + CoQ10 is better than others?
There are very few products in the market that combine these 2 powerful antioxidants. Its synergistic action in the mitochondria and administration in soft gels with extra virgin olive oil, which improves its bioavailability make it an optimized antioxidant and cardioprotective product.
Why do I need antioxidants?
Oxidative stress is a natural phenomenon, which increases with age. It is caused by unbalance between production and accumulation of oxidants and antioxidant defenses. It is harmful to cells, and consequently, it can lead to functional losses. Achieving the balance by antioxidant supplementation is an important mechanism to prevent or reverse age-related conditions.
Customer Reviews
01/10/2023
Marcos

Spain
Gran antioxidante
Este 2023 me he propuesto cuidarme desde dentro, descubrí la astaxantina, que además de aportarme beneficios antioxidantes me ayuda a cuidar la piel desde dentro, en definitiva un producto super completo!
01/17/2023
Pedro V.

Spain
Entrega rápida y barato
Muy bueno el servicio. Lo recibí al día siguiente por la mañana. buen producto
01/17/2023
Derek

Spain
Quality
looking for Astapure astaxa and surprised by the quality of ingredients
01/17/2023
Maria

Spain
Buen producto
llevo casi dos semanas tomándolo y empiezo a notar mas energía. Buen producto
01/17/2023
Sofia

Spain
Buen producto
Lo compré para un problema de visión y funciona. Perlas fáciles de tragar