Discover your degree of cellular aging through the average telomere length of your chromosomes. Because your real age is not the numerical one.
*Delivery date of results: 10-20 working days from sample receipt.
TELOMERES
What are telomeres?
Telomeres are repetitive DNA sequences located at the ends of chromosomes that protect them from degradation. This is similar to the function of the tips of a shoelace.
What happens to them with age?
Every time a cell divides to regenerate and repair tissues, the telomeres shorten. When telomeres are too short, the cell no longer divides and dies. Therefore, telomere length decreases with age.
Why do we analyze their length?
The average telomere length of cells indicates the level of cellular aging of an individual. Because your biological age is not the same as your chronological age.
DID YOU KNOW THAT IT IS POSSIBLE TO SLOW DOWN CELLULAR AGING?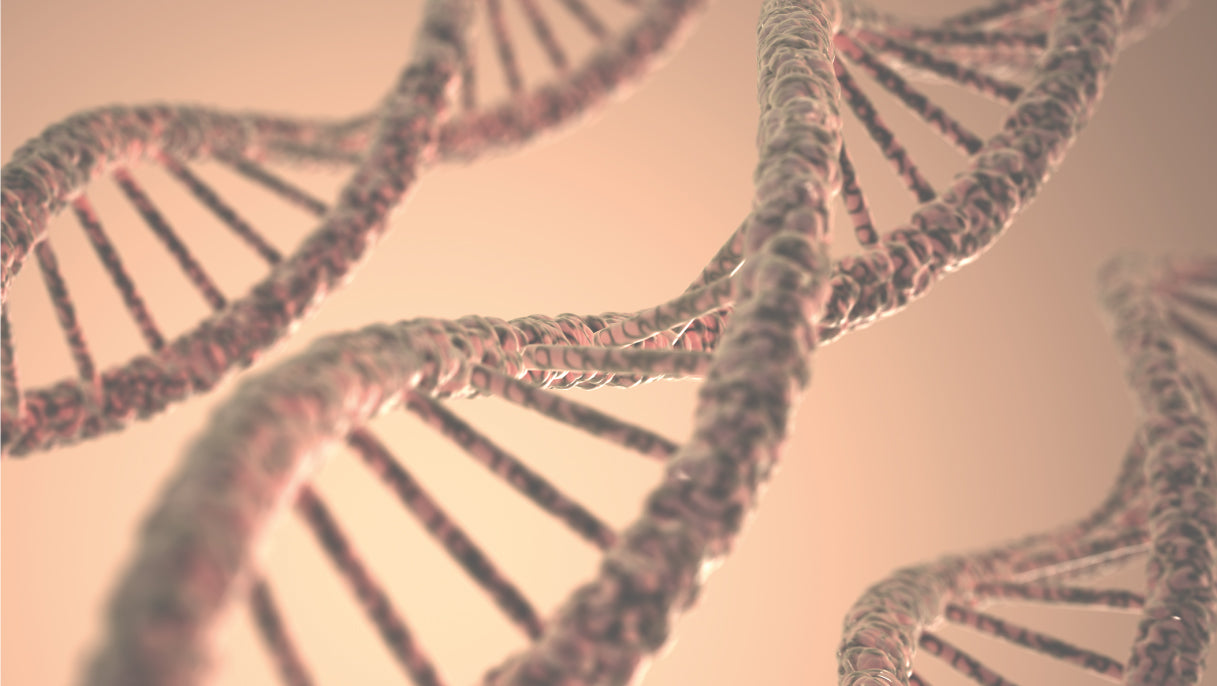 Our cells have mechanisms that repair and can even lengthen telomeres. But as we age, they become less functional. Kobho Labs supplements target the main causes of aging to slow down the rate of telomere shortening. In addition, a good diet together with a healthy lifestyle helps to optimize aging.
RECOMMENDATIONS TO REDUCE YOUR BIOLOGICAL AGE
Food




Promoting an anti-inflammatory diet in our daily lives can help slow telomeric shortening. Vegetables, fruits, whole grains, low-fat dairy products and lean proteins can help fight inflammation and make your skin look better.

Lifestyle




Promote physical exercise and avoid sedentary activities as much as possible. Get plenty of sleep and try to manage stress. Avoid smoking and reduce or avoid alcohol.

Food Supplements




You can supplement your diet with antioxidant and longevity compounds, such as omega-3, astaxanthin, coenzyme Q10 and resveratrol.
HOW DOES IT WORK?

RIGOR, QUALITY AND TECHNOLOGY
Rigor
Telomere length is the most relevant recognized biomarker for assessing biological age and knowing the aging status of the organism in order to apply the most appropriate treatments.
Quality assurance
The laboratory where samples are processed and analyzed is ISO 15189 and 9001 certified.
Best Technology
We use the best and most accurate methodologies, platforms and software on the market in the field of genetics.
FREQUENTLY ASKED QUESTIONS
How often should I repeat it?
We advise you to perform a new telomere length study in one year to detect possible improvements in the aging rate of your cells. However, if you are following specific treatments to reverse the speed of aging, we advise you to perform the next study in 6 months.
When will I receive my report?
The delivery time of the report with the results is between 10 and 20 working days from the reception of your sample in our laboratory.
Who will have access to my genetic data?
Only you, ADN Institut and us. In addition, our laboratories are located within the Spanish territory, so in no case neither your sample nor your data will travel outside Spain.
Customer Reviews
Increíble la información que da
Creo que es muy importante saber qué predisposición tenemos a ciertas intolerancias/enfermedades. Este test te da esa información y la verdad es que la muestra de saliva me ha parecido sencilla.